FMX Spotlight On EU Project SAUCE (Smart Assets for Re-Use in Creative Environments)
Spotlight on EU Project SAUCE (Smart Assets for Re-Use in Creative Environments)
December 14, 2020, 18:00 CET
SAUCE is a three-year EU Research and Innovation project between Universitat Pompeu Fabra, Foundry, DNEG, Brno University of Technology, Filmakademie Baden-Württemberg, Saarland University, Trinity College Dublin, Disney Research to create a step-change in allowing creative industry companies to re-use existing digital assets for future productions.

The goal of SAUCE is to produce, pilot and demonstrate a set of professional tools and techniques that reduce the costs for the production of enhanced digital content for the creative industries by increasing the potential for re-purposing and re-use of content as well as providing significantly improved technologies for digital content production and management.
The approach is based on research into
light-field technology
automated classification and tagging using deep learning and semantic labeling to describe and draw inferences
the development of tools for automated asset transformation, smart animation, storage and retrieval.
These new technologies and tools will show that a vast reduction of costs and increases in efficiency are possible, facilitating the production of more content, of higher quality and creativity, for the benefit of the competitiveness of the European creative industries.
The consortium consists of the partners: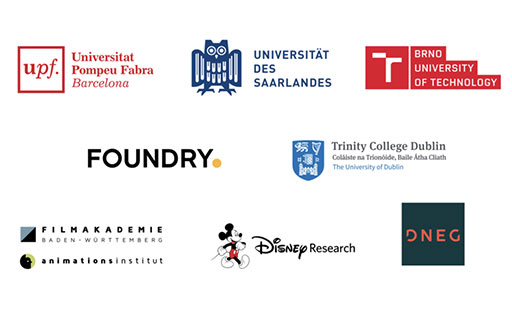 More information can be found on the official project webpage.
This project has received funding from the European Union's Horizon 2020 Research and Innovation Programme under Grant Agreement No 780470.
Be a part of FMX Spotlight and join the discussion on December 14, 18:00 CET on www.fmx.de