FMX Spotlight on DIGITAL HUMANS March 23
23.03.2021
While our preparations for FMX 2021 Online (May 4-6) are in full swing, we are happy to sweeten the wait with another FMX Spotlight show providing you with amazing insights into Epic's MetaHuman Creator. Tell your friends and tune in tomorrow night!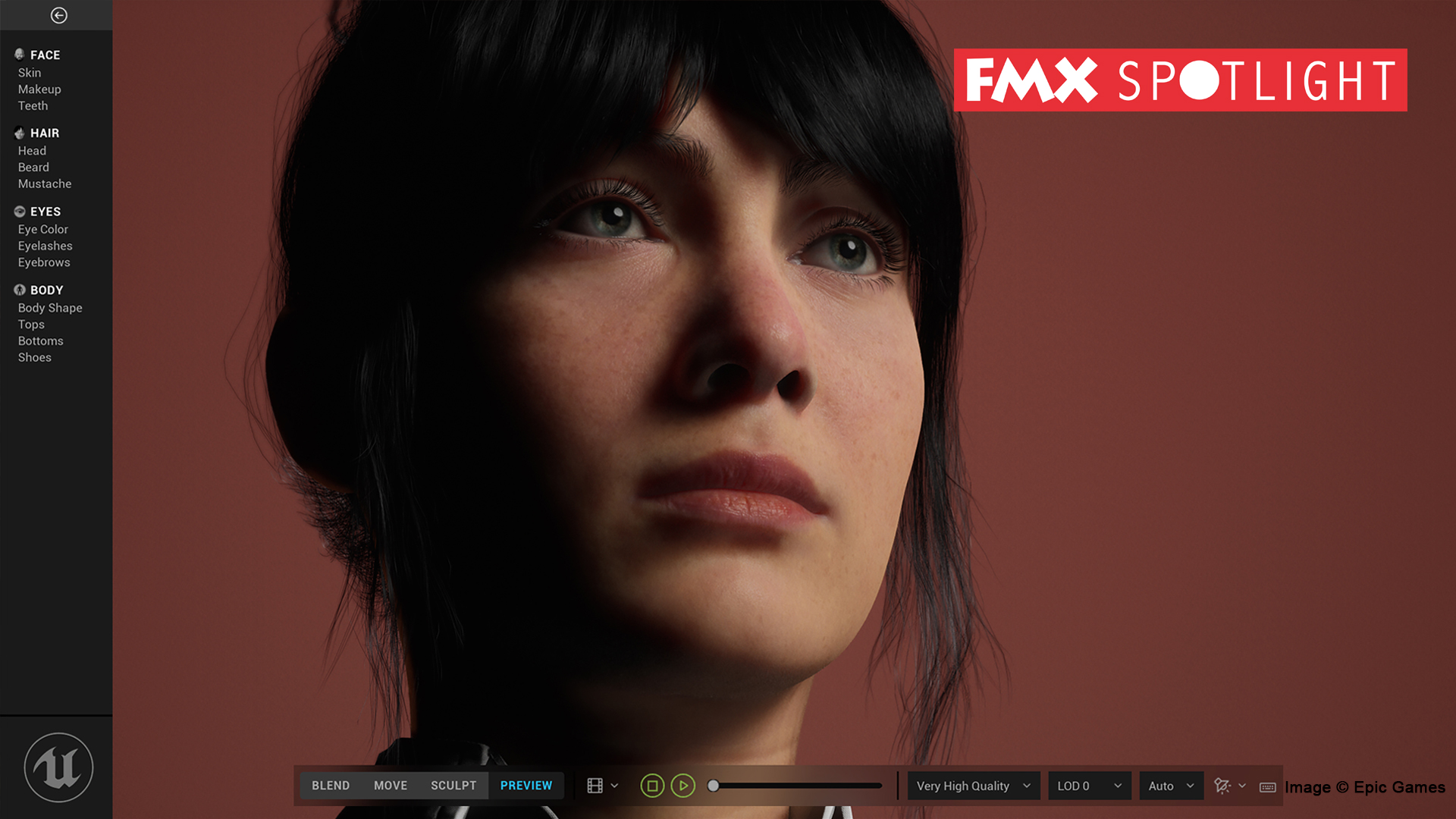 FMX Spotlight on DIGITAL HUMANS
The sneak peek into Epic's MetaHuman Creator generated quiet a buzz in the industry, leaving us all impatiently waiting for more. We are very excited to welcome Vladimir Mastilovic, VP Digital Humans at Epic, for an exclusive FMX Spotlight show. Together with Animationsinstitut's Head of R&D Volker Helzle, Vladimir will discuss how artists can be empowered by the infinite possibilities of the MetaHuman Creator.
Join the show on March 23, 2021, 18:00 CET on www.fmx.de. And make sure to stick around for the live Q&A on Zoom after the show to ask your burning questions.
No registration needed.